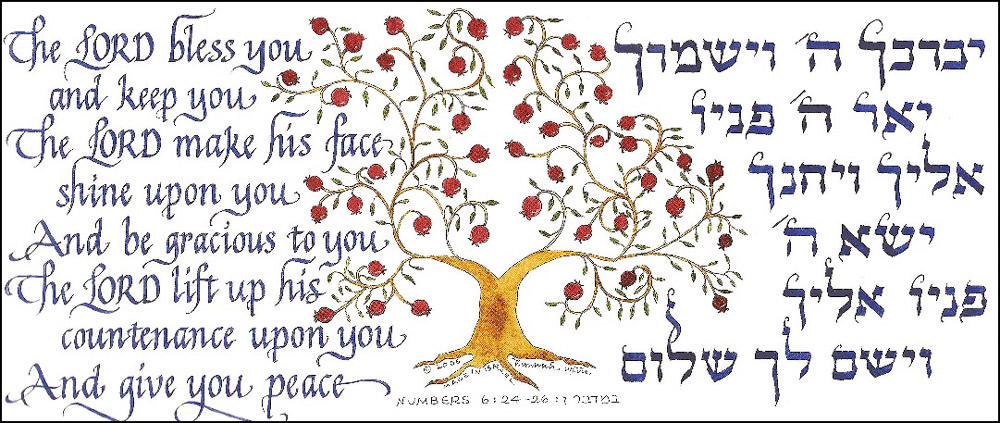 🕍 Embracing Tradition: The Essence of Jewish Prayers and Blessings 🌟
Welcome to the enriching world of Jewish Prayers and Blessings! 📖
Quick Summary
Why Jewish Prayers and Blessings? 🤔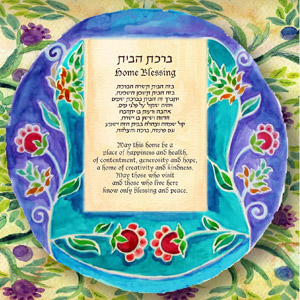 ✅ Cultural Richness: Dive into the depths of Jewish heritage and spirituality.
✅ Spiritual Connection: Enhance your daily life with profound spiritual meaning.
✅ Guidance: Utilize these prayers and blessings as a compass for life's moments.
What to Expect? ✨
📜 Ancient Wisdom: Time-honored words that have guided generations.
💬 Daily Practice: Incorporate these into everyday routines for mindfulness and reflection.
🎉 Festive and Ritual Use: Perfect for Jewish festivals, Sabbaths, and life milestones.
🛒 Why Purchase?
Owning a collection of Jewish Prayers and Blessings is not just about owning a book; it's about embracing a legacy. Whether for personal growth, religious observance, or as a meaningful gift, these texts are a treasure trove of wisdom and tradition.
🌟 The Profound World of Jewish Prayers and Blessings 🕍
In the heart of Jewish tradition lies a rich tapestry of prayers and blessings, each a thread connecting the past, present, and future. Jewish prayers and blessings are not merely recitations; they are profound expressions of faith, gratitude, and communal identity.
From the daily whispers of the Shema to the joyous exclamations of the Hallel, these sacred words encapsulate the essence of Jewish spirituality. 🕍 They guide adherents through life's journey, marking moments of celebration, reflection, and sorrow with equal reverence.
As we explore these time-honored traditions, we uncover more than just verses; we discover a living, breathing dialogue between the individual, the community, and the divine. 🤝🕯️
The Roots of Devotion: 🏛️ Historical Perspective
Jewish prayers and blessings are steeped in history, tracing back to ancient times. Originating in the synagogues and temples of old, these sacred texts have evolved, absorbing influences from various eras and regions. They have served as a cornerstone of Jewish life, offering continuity amidst the ebb and flow of history. This evolution reflects not just changes in language and style but also the enduring adaptability of Jewish faith and practice.
📜 Scriptural Foundations
At the heart of Jewish prayers and blessings lie the Torah and Talmud, rich with liturgical texts. Key prayers like the 'Shema' and 'Amidah' find their roots here, embodying core Jewish beliefs and values. These texts also provide a plethora of blessings, each for different occasions — from the mundane to the sacred. They guide followers in expressing gratitude, seeking peace, and commemorating significant life events, forming an integral part of daily Jewish life.
Our Selection 13 Best Jewish Blessings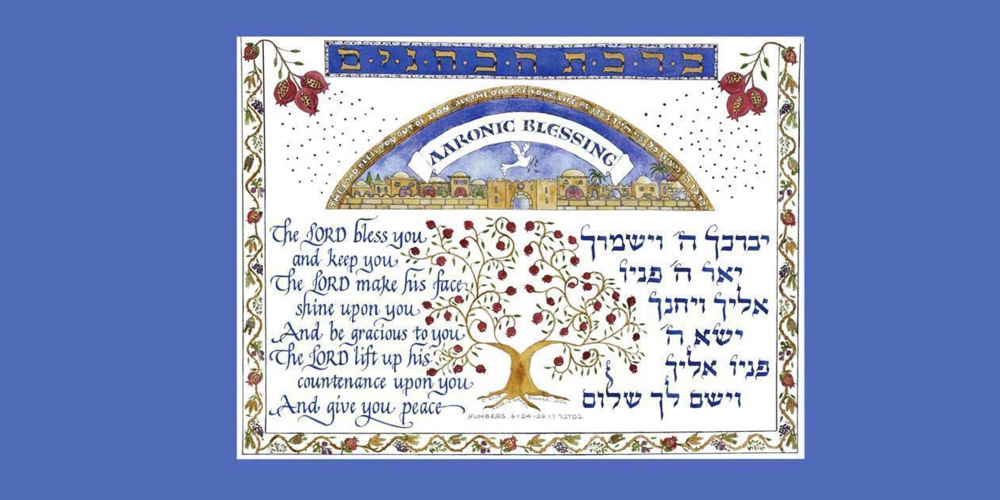 1# Rabbi Ron Isaacs Every Person's Guide to Jewish Blessings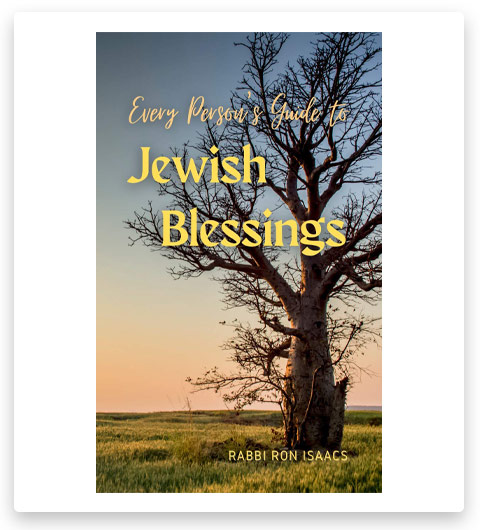 Rabbi Ron Isaacs 'Every Person's Guide to Jewish Blessings' is an essential resource for anyone looking to deepen their understanding of Jewish traditions and rituals. This comprehensive guide provides clear explanations and translations of a wide range of Jewish blessings, from daily prayers to special occasion benedictions.
Whether you're new to Jewish practices or seeking to expand your knowledge, this book offers an accessible and informative approach to the rich world of Jewish liturgy. Its user-friendly format makes it ideal for both personal study and group learning, making it a valuable addition to any Jewish library.
2# Crossroads Home Décor Shema Jewish Prayer Home Blessing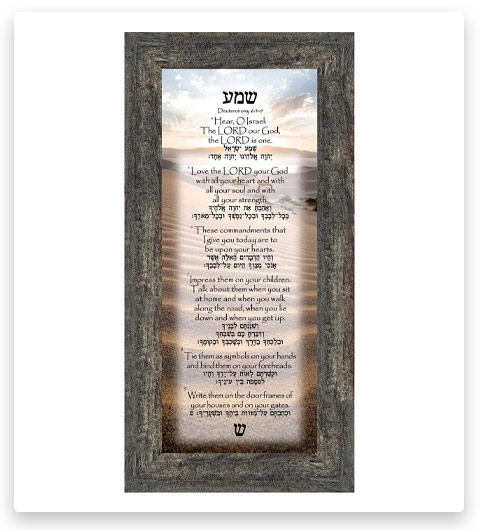 Crossroads Home Décor presents the Shema Jewish Prayer Home Blessing, a beautifully crafted decorative piece that brings a touch of spiritual elegance to any home. This item features the revered Shema prayer, a central declaration of faith in Judaism, elegantly inscribed to inspire and uplift.
Perfect for display in your living room, entryway, or prayer space, it serves as a constant reminder of faith and tradition. The tasteful design complements various home decor styles, making it an ideal gift for housewarmings, religious milestones, or as a meaningful addition to your own home.
3# Marcia Falk The Book of Blessings New Jewish Prayers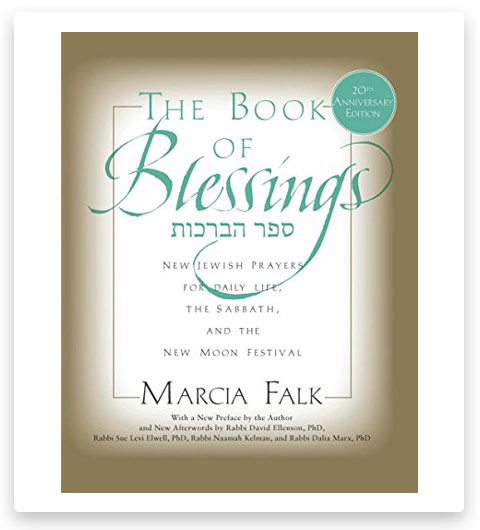 Marcia Falk's 'The Book of Blessings: New Jewish Prayers' is a groundbreaking work that offers a fresh perspective on Jewish spiritual practice. This book reimagines traditional Jewish prayers and blessings, providing contemporary interpretations that resonate with modern sensibilities.
Falk's poetic and inclusive language breathes new life into ancient texts, making them accessible and relevant to a diverse contemporary audience. Ideal for those seeking a connection to Jewish heritage with a modern twist, this book is a valuable resource for personal reflection, communal worship, and anyone interested in the evolving nature of Jewish prayer.
4# Matan Arts The Book of Blessings For the Sabbath and Holidays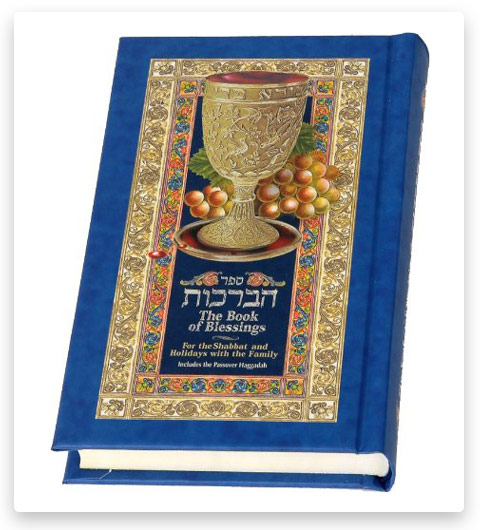 Matan Arts The Book of Blessings For the Sabbath and Holidays' is an elegantly designed compendium of traditional Jewish prayers and blessings. This book is specifically tailored for use during the Sabbath and major Jewish holidays, providing a comprehensive guide to the liturgy of these sacred times.
Beautifully presented, it combines the richness of Jewish tradition with a user-friendly layout, making it ideal for both seasoned practitioners and those new to Jewish rituals. Whether used in weekly Sabbath observance or special holiday gatherings, this book is an invaluable resource for enriching your spiritual experience and understanding of Jewish celebrations.
5# Michael Shire To Life! L'Chaim! Blessings Jewish Home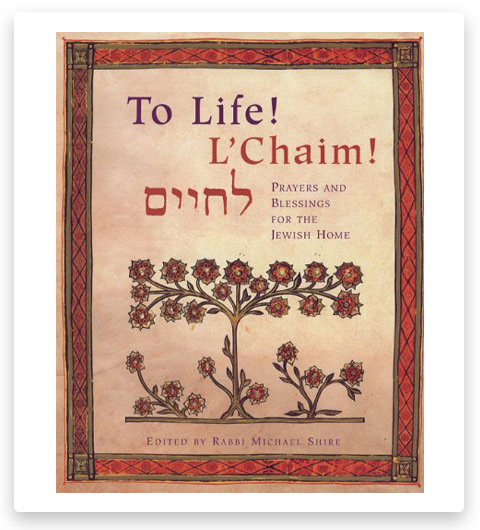 Michael Shire's 'To Life! L'Chaim! Blessings for the Jewish Home' is a vibrant collection that brings the warmth and joy of Jewish blessings into the heart of your home. This book beautifully encapsulates a variety of traditional Jewish blessings and prayers, each thoughtfully selected to celebrate and sanctify daily life.
From Sabbath observances to everyday moments, these blessings are presented in an accessible and engaging format, making them perfect for family gatherings, special occasions, or personal reflection. Illustrated with inspiring imagery, this book not only serves as a spiritual guide but also as a visually appealing addition to any home library, ideal for anyone looking to embrace Jewish culture and heritage.
6# Rachel Naomi Remen My Grandfather's Blessings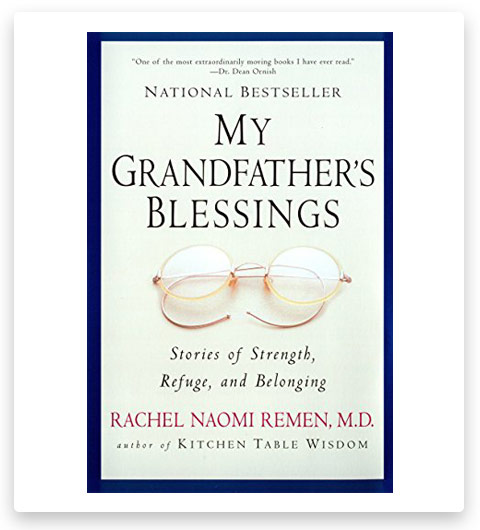 Rachel Naomi Remen's 'My Grandfather's Blessings' is a deeply touching and inspirational book that explores the profound impact of stories and blessings in our lives. Drawing from her rich experiences as a physician and her cherished memories with her grandfather, an Orthodox rabbi and scholar of the Kabbalah, Remen shares heartwarming stories that reveal the power of kindness, compassion, and understanding.
This book transcends religious boundaries, offering wisdom and insights that resonate with anyone seeking meaning and connection in their lives. It's an invitation to embrace life's blessings and to recognize the sacred in everyday experiences, making it a valuable read for those on a journey of personal and spiritual growth.
7# Linda Alchin Jewish Prayers and Blessings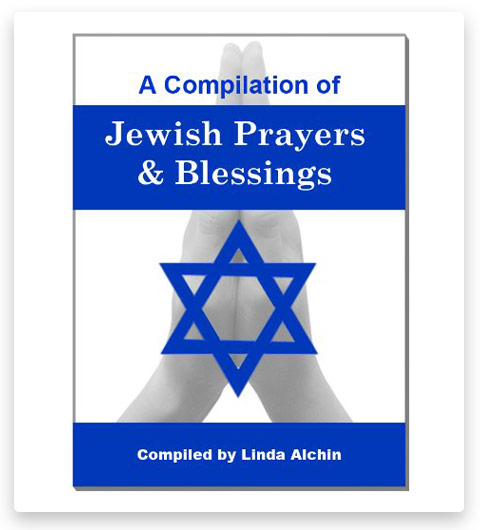 Linda Alchin's 'Jewish Prayers and Blessings' is a comprehensive guide that delves into the rich tapestry of prayers and blessings central to Jewish tradition. This book is meticulously organized, presenting a wide array of prayers and blessings used in various aspects of Jewish life, from daily rituals to special holidays.
Each prayer and blessing is presented with its Hebrew text, English translation, and insightful commentary, making it accessible to both those familiar with Jewish tradition and newcomers. Ideal for personal study, religious education, or as a reference guide, this book offers a valuable resource for anyone looking to deepen their understanding and appreciation of Jewish liturgical practices.
8# Top-Judaica Jewish Home Blessing In Hebrew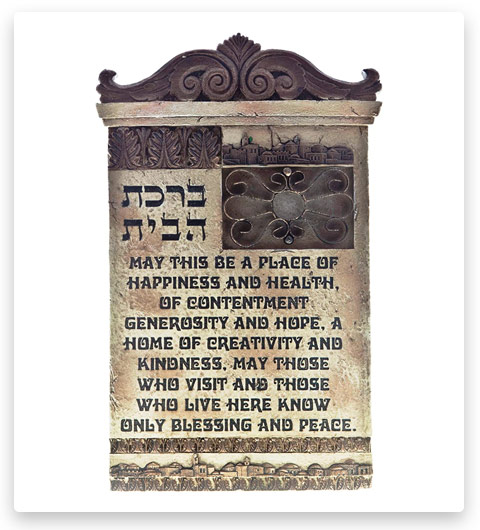 The Top-Judaica Jewish Home Blessing in Hebrew is a beautifully crafted decorative piece that brings a traditional and spiritual touch to any home. This elegant item features a well-known Jewish blessing in Hebrew, artistically presented to inspire and create a sense of peace and sanctity in your living space.
Ideal for display in a prominent area of the home, it serves as a constant reminder of faith, heritage, and the warmth of the Jewish spirit. With its tasteful design and meaningful content, this home blessing is perfect for your own home or as a thoughtful gift for friends and family on special occasions.
9# Holy Land Market Jewish Prayer Home Blessing Decorative Dinner Plate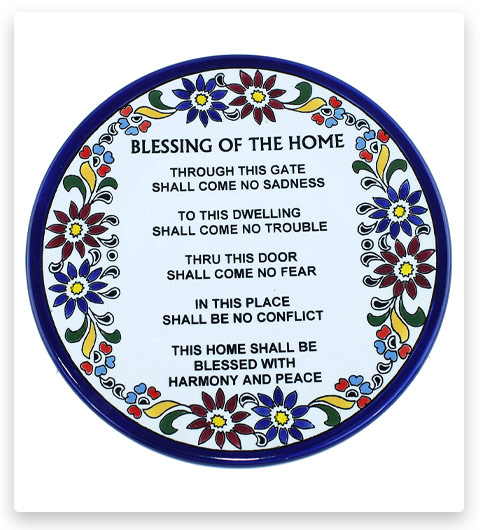 The Holy Land Market Jewish Prayer Home Blessing Decorative Dinner Plate is a unique and meaningful addition to any dining collection. This beautifully designed plate features a traditional Jewish prayer for the home, elegantly inscribed to blend spirituality with dining elegance.
Crafted with care, it not only serves as a functional dinnerware piece but also as a decorative item that brings a touch of sacredness to your meals. Ideal for special occasions or as a centerpiece in your home, this dinner plate is a wonderful way to honor and celebrate Jewish culture and traditions at your dining table.
10# Benjamin Rabbi Blech Your Name Is Your Blessing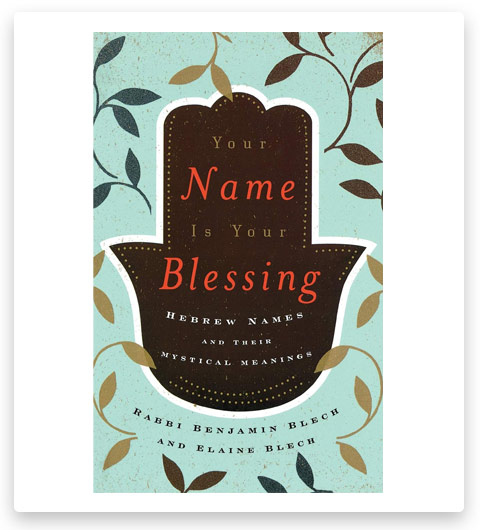 Rabbi Benjamin Blech's 'Your Name Is Your Blessing' is a profound exploration of Hebrew names, uncovering the spiritual and cultural significance embedded in these personal identifiers. This book delves into the mystical tradition of how names influence and reflect an individual's character and destiny in Jewish thought.
Each name is analyzed for its biblical origins, linguistic nuances, and spiritual connotations, offering readers a deeper understanding of their own names or those of loved ones. Ideal for anyone interested in Jewish culture, theology, or the power of names, this book provides a unique and insightful perspective into how a name can indeed become a blessing.
11# CLAL The Book of Jewish Sacred Practices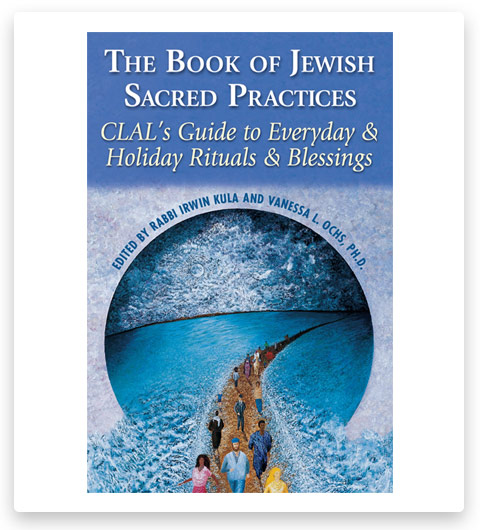 CLAL's 'The Book of Jewish Sacred Practices' is a comprehensive guide that offers a deep dive into the rich array of rituals and practices in Jewish tradition. Compiled by the National Jewish Center for Learning and Leadership, this book presents a wide range of Jewish customs and ceremonies, from daily prayers and blessings to life cycle events and holiday observances.
Each practice is explored in detail, providing historical context, spiritual significance, and practical guidance. This resource is perfect for anyone seeking to deepen their engagement with Jewish spirituality, whether they are newcomers to the faith or long-time practitioners. It's an invaluable tool for understanding and participating in the sacred practices that form the heart of Jewish communal and spiritual life.
12# Adam Kirsch The Blessing and the Curse

Jewish

People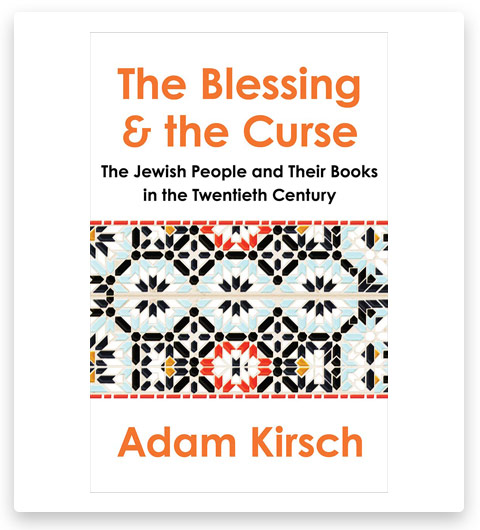 Adam Kirsch's 'The Blessing and the Curse: The Jewish People and Their Books in the Twentieth Century' offers a compelling exploration of Jewish literature and thought in the modern era. This book traverses the rich landscape of Jewish writing, examining how the tumultuous events of the twentieth century shaped and were reflected in Jewish literary works.
Kirsch delves into the writings of key Jewish thinkers and authors, revealing how their works grappled with the complexities of Jewish identity, history, and culture during a period of profound change. This insightful study is ideal for readers interested in Jewish history, literature, and the intellectual legacy of the Jewish people in the modern world.
13# Rabbi Kerry M. Olitzky Life's Daily Blessings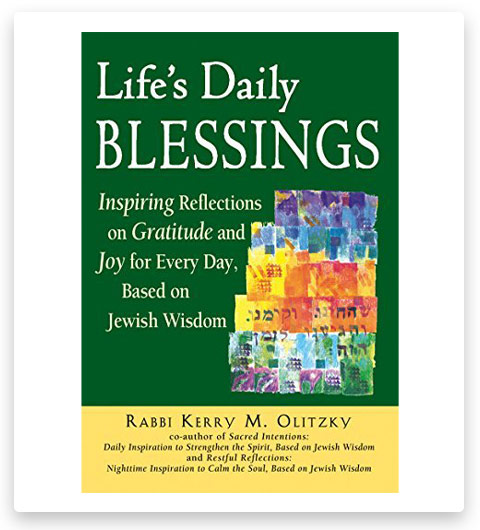 Rabbi Kerry M. Olitzky's 'Life's Daily Blessings' is a thoughtfully curated collection of Jewish prayers and meditations, designed to bring spiritual enrichment to everyday life. This book offers a selection of traditional and contemporary blessings, each tailored to various moments and experiences encountered daily.
Rabbi Olitzky's insightful commentary accompanies each prayer, providing context and deeper understanding. Ideal for those seeking to incorporate meaningful spiritual practices into their daily routine, this book serves as a guide to appreciating the sacred in the ordinary, enhancing mindfulness, gratitude, and connection in one's personal journey.
The Tapestry of Daily Life 🧵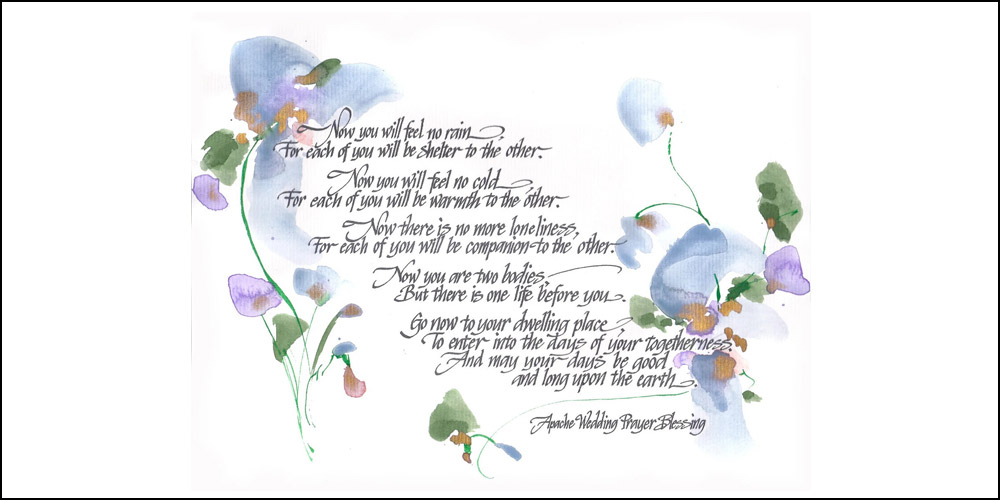 🌅 Morning Rituals
The day in Jewish life begins with morning prayers, a tapestry woven with gratitude and recognition of a new day. Known as 'Shacharit,' these prayers serve as a spiritual awakening, aligning the soul with purpose and thankfulness. The structure is deliberate, beginning with blessings that acknowledge the renewal of body and spirit, followed by the Shema and Amidah, central pillars of Jewish prayer. This ritual not only connects individuals to their faith but also to the rhythm of daily life, setting a tone of mindfulness and intention from the day's start.
🌆 Evening Contemplations
As dusk falls, the 'Ma'ariv' or evening prayers echo through Jewish homes and synagogues. These prayers are a reflective counterpart to the morning's energy, offering thanks for the day's experiences and seeking protection through the night. The evening prayers, though shorter, follow a similar structure to morning prayers, featuring the Shema and its blessings. This routine is not just a closing of the day but a reaffirmation of faith and a preparation for the peaceful rest, symbolizing the constant cycle of renewal in Jewish life.
Blessings for Every Occasion 🎉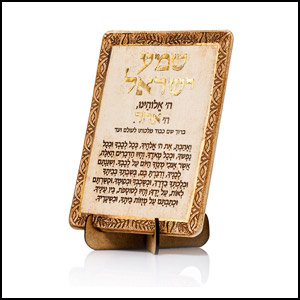 🍞 Meals and Festivities
Jewish traditions enrich daily life with blessings for various occasions, especially during meals and festivals. Before breaking bread, the 'Motzi' blessing is recited, expressing gratitude for sustenance. Festivals like Passover and Hanukkah have their own unique blessings, which celebrate the history and significance of each occasion. These blessings, whether over wine, candles, or festive meals, elevate the act of eating from a mere routine to a moment of communal and spiritual connection.
🕯️ Sabbath and Holy Days
The Sabbath (Shabbat) and high holidays hold a special place in Jewish liturgy, marked by unique prayers and blessings that distinguish them from the rest of the week. On Shabbat, blessings over candles, wine, and challah bread transform the dinner table into an altar of rest and renewal. High holidays like Yom Kippur and Rosh Hashanah have their own set of prayers, reflecting introspection, repentance, and renewal.
Life Cycle Events 🌀
🎉 Joyous Occasions
In Jewish tradition, life's milestones are celebrated with heartfelt prayers. Weddings are blessed with the 'Sheva Brachot', seven blessings that celebrate love, joy, and companionship. Bar and Bat Mitzvahs feature prayers of thanks and responsibility, marking a child's transition into religious adulthood. The birth of a child is welcomed with blessings that express gratitude and hope for the future. These prayers encapsulate the joy and significance of each occasion, intertwining faith with life's happiest moments.
💔 Times of Sorrow
During times of loss, Jewish mourning prayers offer comfort and solace. The 'Kaddish', recited during the mourning period, honors the deceased while reaffirming faith in God. 'Yizkor' prayers, said on specific holidays, serve as a poignant reminder of loved ones who have passed, fostering a sense of continuity and memory. These prayers provide not just a way to grieve, but also a framework for healing, reflecting the community's support and the enduring nature of memory and legacy.
Personal and Communal Connections 🤝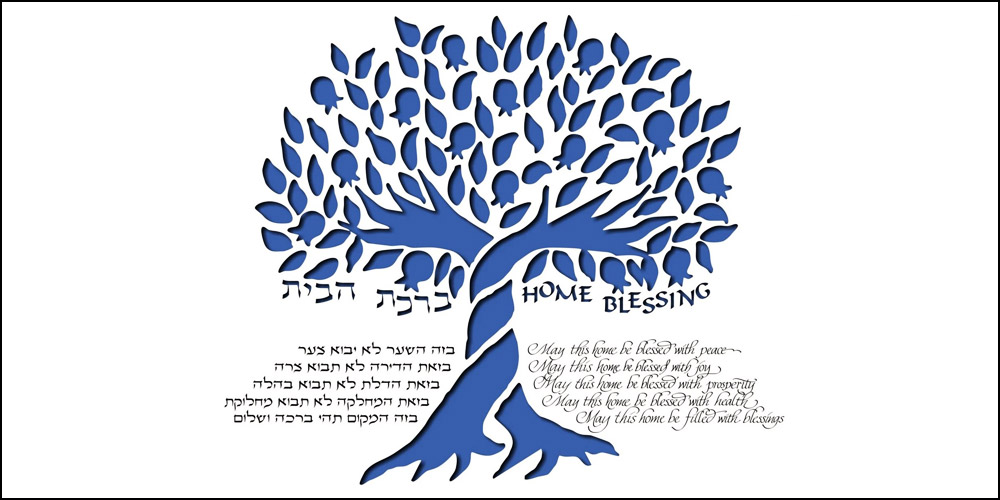 🙏 Individual Spirituality
In Judaism, personal prayer is a profound expression of individual faith and spirituality. These moments of solitary reflection, whether through traditional prayers or personal supplications, foster a deep, introspective connection with the divine. They offer a space for self-exploration, spiritual growth, and a personal dialogue with God. This practice strengthens individual faith, providing comfort, guidance, and a sense of purpose in one's personal life journey.
🌍 Community Bonds
Communal prayers are the bedrock of Jewish collective identity. Congregational prayers, like those in synagogues, unify individuals into a cohesive community. These shared rituals – singing, reciting, and celebrating together – reinforce a sense of belonging and a shared heritage. They also provide a support system, where joys are multiplied and sorrows divided, strengthening bonds among community members.
Modern Perspectives and Practices 🆕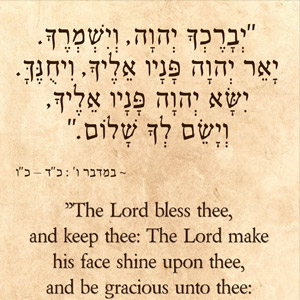 📱 Technology and Tradition
In the digital age, Jewish prayer practices have embraced modernity while preserving tradition. Technology has made prayers and blessings more accessible, with apps and online platforms providing resources for study and recitation. Virtual prayer services have become a new norm, connecting people across distances for Sabbath and holiday observances. This blend of ancient tradition and modern technology ensures that the practice of prayer remains relevant and accessible to all, regardless of location or circumstance.
🌐 Diversity and Inclusion
Contemporary Jewish prayer also reflects the diversity and inclusivity of modern Jewish communities. Prayers and blessings are being adapted to resonate with various backgrounds and experiences within Judaism, acknowledging different traditions, languages, and cultural expressions. This evolution showcases a commitment to inclusivity, ensuring that everyone finds a place within the tapestry of Jewish worship. By embracing diversity, Jewish prayers and blessings continue to be a unifying force, while also honoring the unique experiences of each individual.
Conclusion: Carrying the Legacy Forward 💫
As we reflect on the journey through the world of Jewish prayers and blessings, it's clear that their legacy is both enduring and ever-evolving. These ancient words continue to resonate, offering wisdom, comfort, and connection in a rapidly changing world. They bridge the past with the present, serving as a constant reminder of a rich spiritual heritage while adapting to the needs and realities of modern life.
The power of these prayers and blessings lies in their ability to speak to each individual, while also uniting a diverse community in common purpose and belief. As we move forward, this legacy of prayer and blessing is not just a treasure to preserve but a living, breathing practice that continues to grow and adapt, enriching Jewish life for generations to come.
Appendix: Resources for Exploration 📚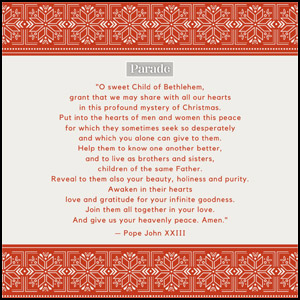 📖 Recommended Books
For deeper exploration into Jewish prayers and blessings, consider these key texts:
"The Book of Jewish Prayers in English" by Tzvee Zahavy provides a comprehensive guide to Jewish liturgy.
"To Pray As a Jew: A Guide to the Prayer Book and the Synagogue Service" by Hayim Halevy Donin offers insightful commentary on traditional Jewish prayers.
"A Book of Jewish Women's Prayers" edited by Norman Tarnor explores the unique voices and prayers of Jewish women throughout history.
🌐 Online Resources
To access Jewish prayer content online, these websites and apps are invaluable:
Sefaria provides a vast library of Jewish texts, including prayer books.
The Jewish Virtual Library offers resources and articles on Jewish prayers and customs.
For a mobile option, the 'Siddurim' app features a range of Jewish prayer books for different traditions and occasions.
Tags: #jewish blessings / #jewish wedding blessings / #jewish morning blessings / #seven blessings jewish wedding / #jewish wedding seven blessings / #what are jewish blessings